As of April 28th, we are pleased to welcome you back
The moment has finally arrived. From Wednesday 28 April onwards we can serve the most delicious snacks, tasty lunch dishes and refreshing drinks in our Bistro! Under a few important conditions we would like to welcome you:
For a visit you will have to reserve. You can also do this at the door, but reserve as much as possible in advance to avoid disappointment.
We can accommodate up to 50 people per terrace.
There are fixed seats and no self-service is allowed.
A maximum of 2 people sit at a table at 1.5 meters distance. Unless they are guests from the same household and children up to 12 years old.
When visiting one of our terraces you may use the toilet.
We do a health check on the spot and a request to register your details.
Furthermore, the basic rules remain valid, such as a distance of 1.5 metres and wearing a mouth mask indoors.
We look forward to welcome guests on our terrace or restaurant. Reservations can now be made via the website. See you soon!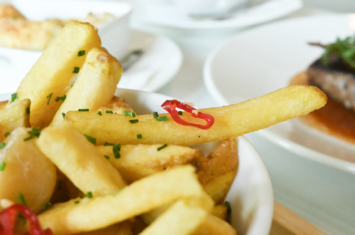 https://bistrodeluif.nl/wp-content/uploads/2023/08/website_diner_1.png
1080
1920
Piene Luijpers
https://bistrodeluif.nl/wp-content/uploads/2021/04/MP_BistrodeLuif_logo_zwart_small.png
Piene Luijpers
2023-08-09 14:28:26
2023-08-09 14:28:26
Nieuwe menukaart!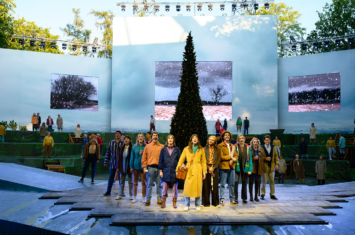 https://bistrodeluif.nl/wp-content/uploads/2023/08/hetwaszondaginhetzuiden_zondag_zuiden_maaspoort_tgm_venlo_tegelen_spektakel_musical_4.png
900
1440
Piene Luijpers
https://bistrodeluif.nl/wp-content/uploads/2021/04/MP_BistrodeLuif_logo_zwart_small.png
Piene Luijpers
2023-08-02 07:26:33
2023-08-02 07:31:03
Het was Zondag in het Zuiden menu
Nice German gentleman, good coffee
We ate (outside on a cozy terrace) a delicious steak. One "rare" and the other "medium," both

...

perfectly flavored. Accompanying salad was also tasty. The fries surprisingly (delicious!) with zest and peppers fried along. Concluding with a delicious "Knickerbocker", definitely recommended! If we are ever in Venlo again we will definitely come back here!

read more
Had a delicious lunch! The atmosphere was very good and the service fast!
Nice modern "theater" restaurant. The location is especially perfect, on a cozy square in Venlo is this restaurant.

...

It sits under the Venlo theater in the same building. This makes it convenient if you want a bite to eat before a performance. Then this is definitely recommended. If you just want to have a nice dinner you can but then I think the atmosphere is too much influenced by the theater.

read more
Nice ambiance, good food and excellent service.
The tastiest carpaccio salad in all of Venlo and top service from service and kitchen. Definitely go here

...

food, it's worth it!

read more
Very nice place to eat. The value for money is really perfect and the staff is quick and nice. The

...

main course took a bit long, but there were also a bit more of us than the other guests. There is a very nice and relaxed atmosphere and the food is tremendously delicious. Definitely worth a visit if you want good food and don't want to pay the main price!

read more
Limited menu but very tasty. Friendly service.
Although they were incredibly friendly and humorous, they tried tremendously hard for those with intolerances, it took

...

it took a long time for the food to arrive and we were the very last ones in the room for the performance. This caused a lot of stress for my parents, which was unfortunate.The food was otherwise excellent.

read more
Das Essen war sehr gut zubereitet und der Service ausgesprochen freundlich. Ich komme gerne wieder 😊
Cozy, but mostly delicious
Nice location to have a nice dinner before a theater performance, but you can also get there on the fly.
Sehr sehr gut. Getränke gut und Essen lecker. Sehr freundliche und zuvorkommende Bedienung die leider wo wir bezahlen

...

mussten schon Feierabend hatte... hätten wir das Trinkgeld mal vorher gegeben🙄

read more
Voll gemütlich, kommen gerne mal wieder vorbei.